Hi! I'm Julie,
I am a mom of two who loves to write about all things related to being a mother.
We are here to give you help and advice on many topics related to being a mother.
We cover everything from giving birth, the postpartum period and how to look after yourself after you have just given birth, taking care of a newborn, coping with postpartum blues, breastfeeding tips, and how to include new dads.
Here at Mummy, Its OK we are big believers in the importance of mom taking care of themselves both physically and mentally during the months postpartum. We cover what causes postpartum anxiety, postpartum depression and postpartum psychosis. Also, we cover the symptoms of depression, taking of an antidepressants, bonding tips for you and your baby, and how to find help from your health professional.
All these illnesses are treatable, you are not alone.
Pregnancy & Birth
Pregnancy is a beautiful time in any woman's life. There are so many things to think about and do during this period of change, but it can be stressful too. There are many hormonal changes during pregnancy so we tackle depression during pregnancy and ways in which you can cope, including where you can find support-groups.
Checkout the blog posts about different symptoms that might occur throughout each trimester. Pregnant woman offer have trouble sleeping and suffer from sleep deprivation so we have some useful tips to sleep better.
With all the information out there on how to prepare for pregnancy as well as what will happen if complications arise after delivery, it's nice to read bout someone who has been through the same thing you're going through!
Also we cover what new mothers should pack when it's time to give birth as well as dads. We offer tips for recovering from a caesarean, vaginal delivery, episiotomy, and haemorrhoids.
Remember if you need any advice always contact your midwife.


The distance between you and your loved ones can be tough when you are expecting a baby. If you live in another state or country, it can make things even more difficult. Luckily, there is an adorable way to share the news of your pregnancy with them! We have gathered some of our favourite long-distance…
Pregnancy is undoubtedly an emotional roller coaster for all mothers, bringing numerous changes ranging from value shifts to body transformations. Statista data estimates that the UK's fertility rate was 1.63 births per woman as of 2019. Many expectant mothers often focus on the minor inconveniences and worries of pregnancy, but there are numerous ways to…
It is always a good idea to be prepared for the unanticipated. Pregnancy and birth definitely falls into that category! That said, fatherhood is not something that you can plan for. So when an expecting mom-to-be tells you she'll be having her baby in just two months, what do you do? You go ahead and…
Postpartum Life
Following childbirth, it's important to take time for postpartum care. You may experience some discomfort and well as other symptoms such as cramps and constipation. In this section you will find helpful information on your post delivery care including how to take a sitz bath and the must haves products you need to aid your recovery.
Besides physical health, new moms find themselves at risk for mental illness. It is important that you know the signs and symptoms of postpartum depression in order to get treatment as soon as possible so it does not interfere with your life or well-being any more than necessary. You can also learn about different treatments such as antidepressants and talk therapy here on this site when needed.
Many new mothers experience baby blues after birth, and this unfortunate feeling is not one to be ashamed of. There are a number of ways in which moms can protect themselves from these overwhelming feelings, including establishing healthy routines for the family as well as helping your partner out with household chores so that you feel more like yourself again. It's important to know the signs of postpartum depression (which requires medical attention) and how it differs from baby blues or pregnancy hormones gone haywire; symptoms include feeling of hopelessness and worthlessness, intrusive thoughts and mood swings.
If you are concerned about how you are feeling after having a baby please talk to your health care provider. 
Although new mum gifts focus more on the baby, it's also thoughtful to consider new mums. According to Macrotrends, the UK's birth rate currently stands at 11.433 live births per 1000 women. Although it is a slight decline from figures recorded in 2018, it's still prudent to focus on the new mother. That said, here…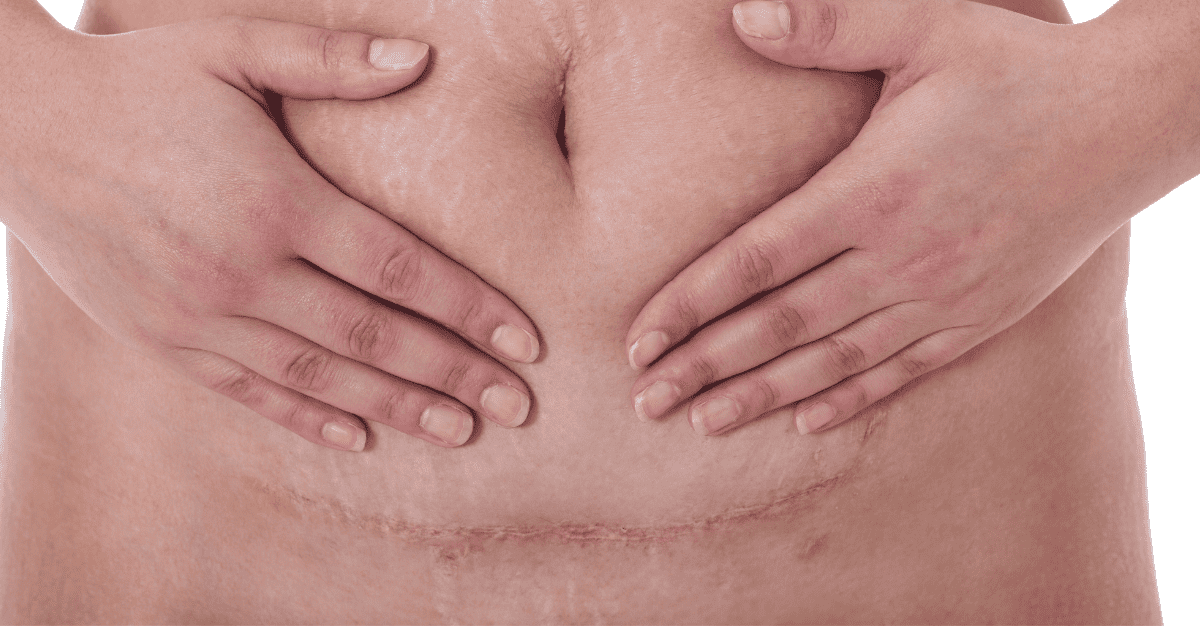 Are you pregnant and opting for a planned c-section? Or perhaps you have already given birth to your bundle of joy via C-section, (planned or emergency) either way, you will want to look at our list of C-section recovery essentials. Nowadays, caesarean section is becoming more commonplace. Sometimes it is by choice and sometimes it…
In your search for postpartum care, you may have come across the idea of a sitz bath. Giving birth can leave you pretty uncomfortable in certain areas, and you may be looking for some much-needed relief. Postpartum sitz baths may just do the trick. So if you'd like to know everything about why you might…
New Mom
Being a new mother can be both rewarding and exhausting. It is easy to fall into the trap of getting too little sleep, forgetting about your own needs in favour of those you are caring for. Being a new mom with a new baby it is easy to fell overwhelmed. But what if I told you it was possible to have moments just for yourself while still being there when needed?
Here at New Mummy It's OK we will provide some helpful advice on self-care techniques that work well with balancing motherhood duties with other personal interests or obligations.
Being a new mom can sometimes feel like such an all-consuming job – but why not try taking time out every day (or even half hour) for something that makes us happy and boosts our energy levels? The right amount of rest, along with giving ourselves permission to do things outside parenting.
Making friends as a new mom can seem daunting at first, but there are ways to find a potential mom friend with similar interests. Find out the importance of making mom friends and how you can find your tribe. There is nothing quite like the chapter that is motherhood. Before you become a parent, you…
We all wish we could be the Perfect Mum, but the reality is very different. Just 'Good Enough' is perfect enough.
A good mother, the perfect mum, how to be a good mum. If you've googled one of these phrases or similar, you're not alone (guilty!). At some point, we all wonder if we have the qualities of a good parent. It's totally normal to worry about this sort of thing. Truth be told though-yes, you…
Working Mom
Working Moms can offer fell like they aren't a good mother. Well we are here to tell you yes you are a good mom! There is no shame in putting your child into childcare so you can work. Childcare is good for baby to as it helps them learn social skills. After having a baby some mothers suffer with feelings of identity loss, so returning to work can help with this. Also, talk with adults is great too!
We have advice on topics such as maternity leave, and returning to work. Some moms will feel anxious about returning to work and that's ok, we are here to guide you through the process. There's also help for breastfeeding moms returning to work with pumping tips. Exhaustion is common place with working moms as we work all day then are up multiple times at night, try some of our self care tips for working moms to help you feel better. If you are finding it difficult to cope during the first few weeks you can find a support-group.
New On Mummy, It's OK
Fair Treatment When You Are A Working Mother

Being a mother is one of the hardest jobs in the world. Many people go through this process, and everyone has a different experience along the way. Working as a mother is a choice that many people make in the modern world, with the need for two incomes in each home becoming more and more…

4 Things To Encourage In Your Child

Much has and continues to be said about the benefits of introducing younger children to the love of reading, such as fostering imagination, creativity, and empathy. However, as well as reading, there are other skills and activities that provide very real value for those under seven years of age. Keep reading to discover what they…

Stress Management For Parents : 13 Tips

Being a parent is not easy. It's tiring, exhausting and stressful. As new parents, we've all been there feeling like we're the only ones who feel this way. But the truth is that you are not alone in your stress management journey. Here at Mummy, It's OK, we strive to give you advice on how…
As Featured In :